Disney is kicking up the marketing for the remake of Mulan and now we have a new behind-the-scenes featurette that focuses on the stunts. We see a bunch of the crew and the cast talking about all of the training they did for this movie and how hard they worked to make sure that these fight scenes look great.
It's going to be interesting to see if this remake works or not. Thus far the hype for it is pretty decent a lot of these fight scenes look like the Disney version of Crouching Tiger, Hidden Dragon which is by means a bad thing. There are rumors that Mulan's budget is massive but after two out of three remakes last year did well Disney is probably okay placing their bets on this one.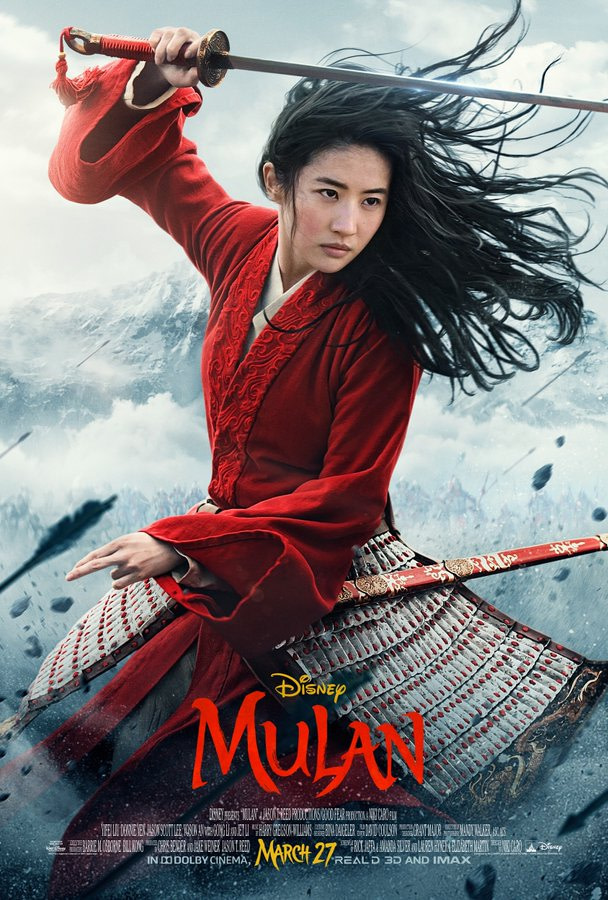 When the Emperor of China issues a decree that one man per family must serve in the Imperial Army to defend the country from Northern invaders, Hua Mulan, the eldest daughter of an honored warrior, steps in to take the place of her ailing father. Masquerading as a man, Hua Jun, she is tested every step of the way and must harness her inner-strength and embrace her true potential. It is an epic journey that will transform her into an honored warrior and earn her the respect of a grateful nation…and a proud father
Mulan, directed by Niki Caro, stars Liu Yifei, Donnie Yen, Jet Li, Utkarsh Ambudkar, Yoson An, Xana Tang, Jason Scott Lee, and Ron Yuan. It will be released on March 27th, 2020.