Today Show weatherman Al Roker announced his prostate cancer diagnosis on Friday, and it's not entirely bad news. Roker opened up about the severity of cancer, which will result in surgery to remove his prostate.
Though it sounds extreme, Roker spoke with optimism about the diagnosis. "It's a good news-bad news kind of thing," Roker explained. "Good news is we caught it early. Not great news is that it's a little aggressive, so I'm going to be taking some time off to take care of this."
Roker is 66 years old and has been a staple on The Today Show since 1996.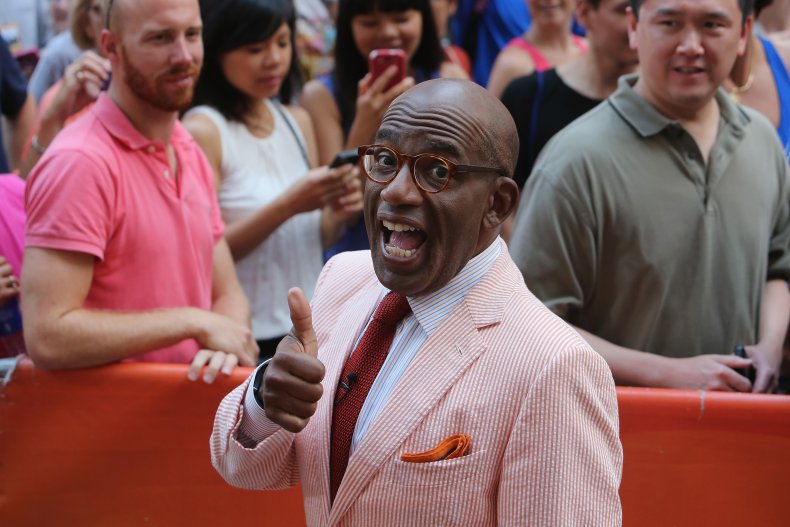 The surgery will happen quickly. Roker noted he'll be out of the studio for around two weeks due to the surgery. It's slated to take place next week. "We'll just wait and see, and hopefully in about two weeks, I'll be back," he said.
Past announcing his own diagnosis, Roker encouraged Black men around America to take their health seriously. "The problem for African American men is that any number of reasons from genetics to access to health care, and so we want to make it available and let people know they got to get checked," he said.
After announcing the prostate cancer, Twitter was full of well wishes for Roker. He responded with a kind message to his supporters. "I want to thank everyone sending all the good thoughts, wishes and prayers our way. Looking forward to seeing you all in a couple of weeks," Roker tweeted Friday.
He also sent a special note to his wife, Deborah Roberts, on the social media platform. Roker responded when Roberts shared a photo of the couple as well as her own thanks for the kindness Roker's fans have sent his way.
Some words from Roker's doctor, Dr. Vincent Laudone, were also featured on The Today Show Friday. Apparently, the cancer appears to be found in one specific area. "Fortunately his cancer appears somewhat limited or confined to the prostate, but because it's more aggressive, we wanted to treat it, and after discussion regarding all of the different options — surgery, radiation, focal therapy — we settled on removing the prostate," Laudone revealed.
The Center for Disease Control and Prevention claims prostate cancer is rather common with about 13 of every 100 American men having the disease at some point in their lifetime. Of those, two to three diagnoses will be fatal. The risk of developing prostate cancer increases as men age.